Archive for July, 2015
Sorry for the long delay (I feel like every post is like this, not even sure if anyone reads my blog anymore). I am finally in Loveland, CO (right next to Fort Collins, where Colorado State University is) and am really excited. I found a new apartment in Loveland and will be moving in this Tuesday.
I haven't done a whole lot in Colorado yet. I'll be going to Rocky Mountain National Park tomorrow and will be climbing at my new climbing gym (at Movement in Boulder):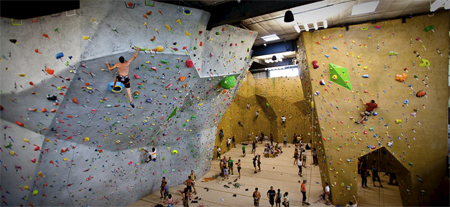 The gym is pretty nice and, although it's about 10-15 minutes longer for driving from the next one, it seems worth it. There's also a lot of climbing in Boulder (outside) as well.
Overall, I am really pumped to be in Colorado. There's a ton to do here and I am going to try to take advantage of this opportunity. It was sad leaving my friends in Omaha, but I'll be fine and I think this is the place I want to be at.
I'll be buying a new bike and have been doing some research overall. This Trek 1.5 is one that I've been looking at: http://www.cyclingweekly.co.uk/reviews/road-bikes/trek-1-5
I won't pull the trigger yet and I still need to think about it. Good bikes can last a while if you maintain them, so I'll look at this more as an investment (and not buy something crappy that I'll regret 2 years from now).
I'm also going to Seattle in about a month from now. I'm really stoked for this trip and we'll be going through Seattle and Portland. I plan on doing a lot of climbing and camping/hiking while out there (and eating good food). I'll update this blog when I get back from that trip. Cheers.